If you're fond of browsing through social media, you most likely follow the top Filipino celebrities and you're always updated on their latest projects and whereabouts. Influencers, actresses, actors, and celebrities often publish content highlighting their outfits of the day, travels, luxury goods, and precious jewelry collections.
More and more celebrities are wearing platinum jewelry because they love the purity of this precious metal. According to studies, platinum alloys are estimated to be 95% pure. Aside from this, platinum is known for its strength, hardness, and durability. Given such characteristics, platinum jewelry takes longer to derive and is often higher in price. But with the greater chance that it will last longer as time passes, it is becoming a top choice among many celebrities.
Ellen Adarna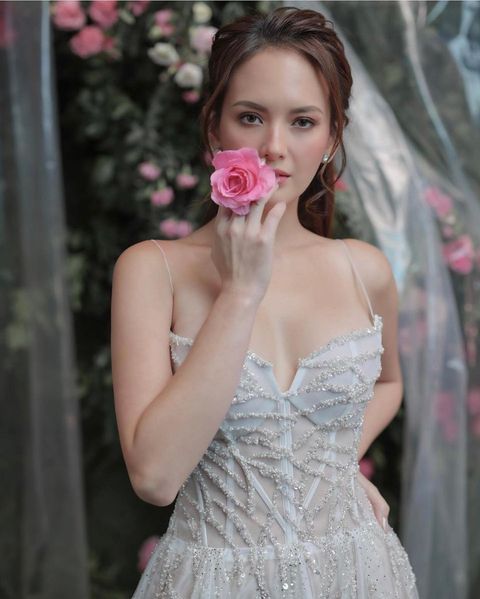 Considered one of the most beautiful actresses in the local scene is Ellen Adarna. With her flawless skin and authentic persona, many fans can't help but be glued to Adarna's Instagram posts. With millions of followers on Instagram, Sep Vergara Fine Jewelry, the first and only platinum jewelry store in Manila, grabbed the opportunity to sign up Adarna to become their brand ambassadress.
And with platinum's purity, it will surely compliment Adarna's skin as this metal is hypoallergenic. It is not mixed with other alloys that most likely will cause breakouts and allergies. Adarna stunned us all when she wore princess-cut diamond stud earrings set in platinum for her gorgeous bridal shoot.
Mirjan Hipolito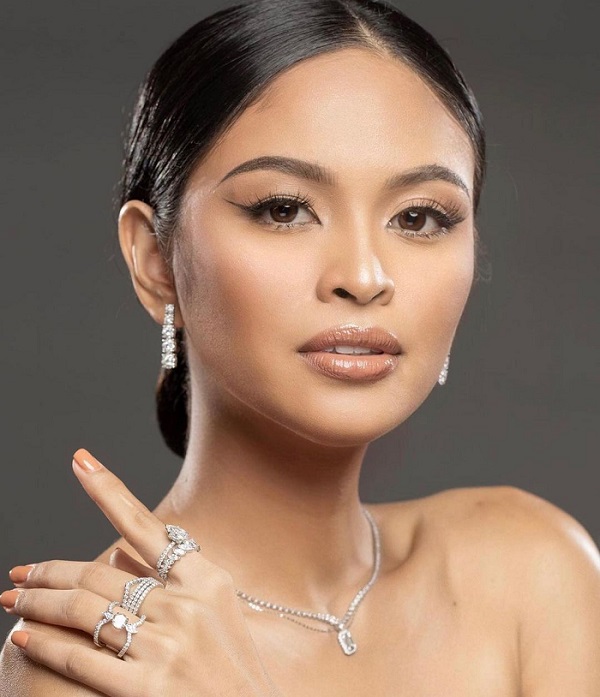 Hipolito, who hails from Angeles City, bagged the top 16th spot in the 2021 edition of the Miss Universe Philippines Pageant. She was the first ever Kapangpangan beauty queen to achieve such a milestone in this national competition. Hipolito flaunted her fascination for platinum jewelry pieces by wearing a layered look consisting of her classy platinum and modern pearl necklace.
Melissa Gohing and Rocco Nacino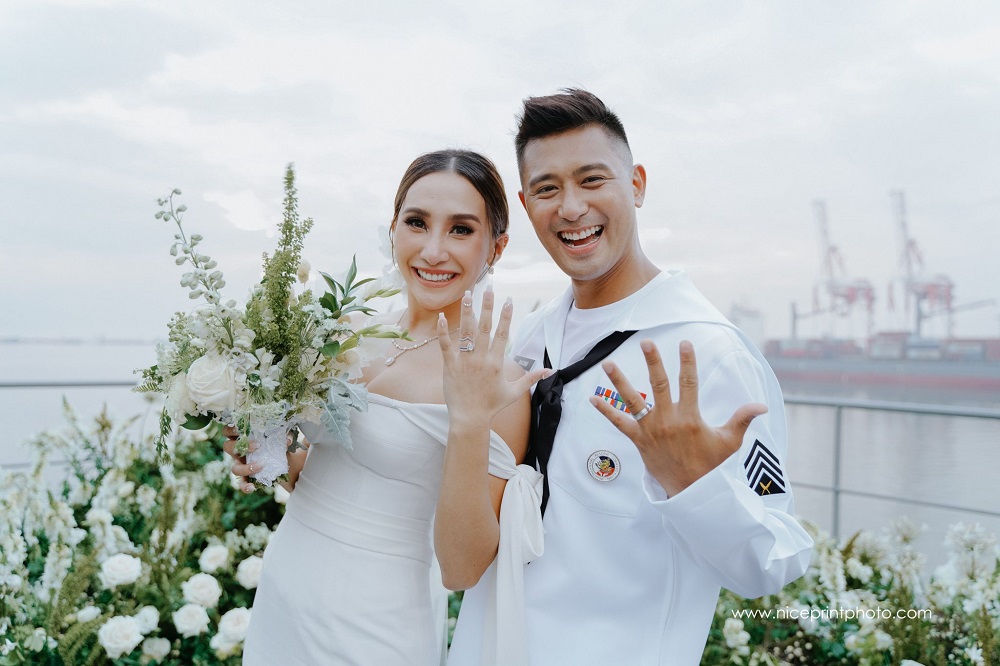 Gohing is a volleyball superstar, while Nacino is a popular leading actor. Their two worlds collided and blossomed into a beautiful love story. They started dating in 2017, and Nacino proposed to the love of his life in November 2020 with a customized pear-shaped engagement ring Nacino designed with the help of Sep Vergara, one of Manila's top platinum and diamond jewelers.
After two months, the couple exchanged "I do's" in the most unique way – on board a naval warship in the South Harbor in Manila. The bride and the groom felt ecstatic to wear platinum rings as their wedding bands because it's designed to last for a long time, like their love for one another.
Jennylyn Mercado and Dennis Trillo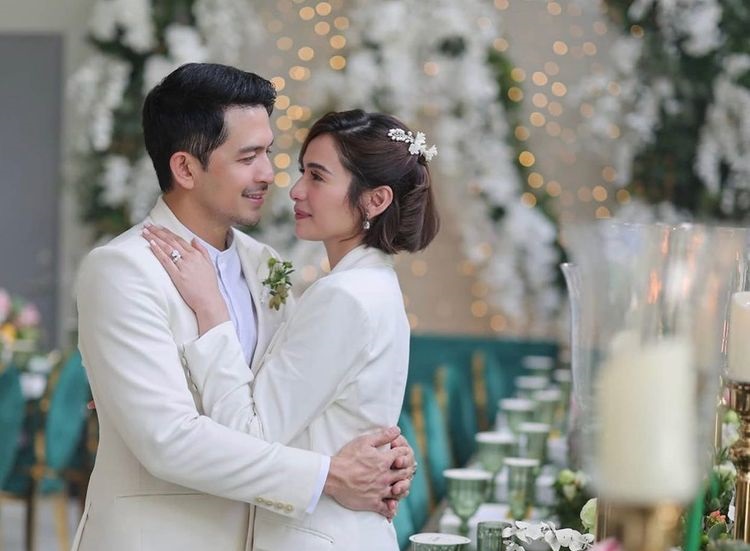 Mercado and Trillo grew their respective careers and fell in love in the public eye. With that, it was a breath of fresh air that the Kapuso couple decided to tie the knot in a private and tight-knit civil ceremony. They added a modern touch by deciding to wear matching cream suits.
Another element of their wedding that stood out was the rings. The two picked an unconventional choice for solid and classy platinum bands for wedding rings. According to Sep Vergara, both were very involved in designing and specifically selected an emerald cut for Mercado's ring.
Angelica Panganiban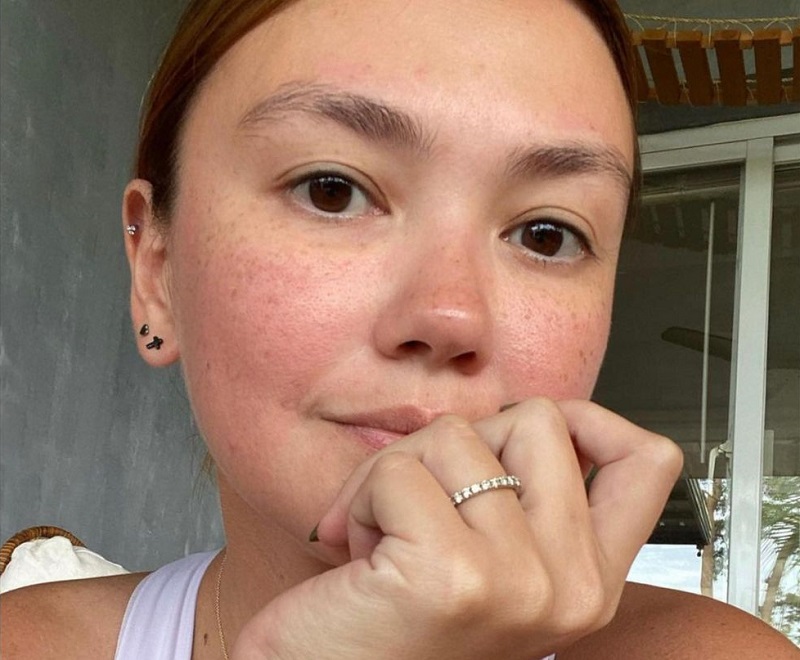 Angelica Panganiban is known by many as a versatile actress. She made us cry in different Kapamilya television shows and movies since she was a child. She once again captured the millennials when she starred as Mace in the 2014 romantic comedy box-office hit, "The Thing Called Tadhana."
Panganiban was vocal that she liked her independence when she was single and on her own. There was a time when the actress expressed this freedom when she gifted herself a Sep Vergara platinum promise ring. This piece of jewelry serves as a symbol of self-love and that she will always look after herself. It was a daily reminder that she needed to listen to her body, mind, and her heart.
Panganiban is set to play her most challenging role yet. She is now happily engaged to businessman Gregg Homan and a mother to a daughter named Amila Sabine.
Tanchellie Lobete and Sarah Garcia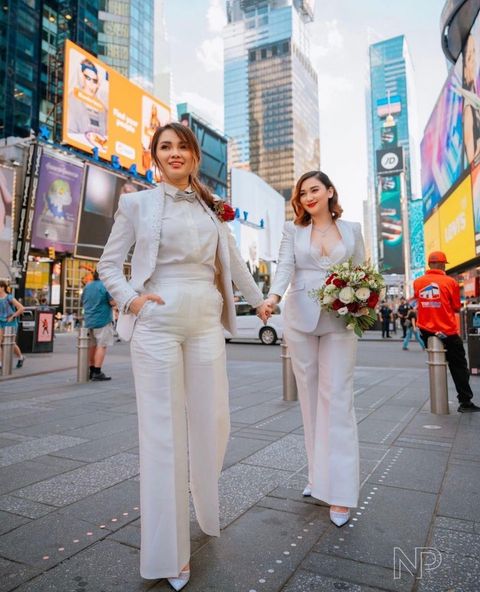 Vloggers Tanchellie Lobete and Sarah Garcia, popularly known as Team Tarah, tied the knot back in July 2022 in a closed-knit ceremony in the Big Apple. The couple chose Sep Vergara platinum wedding rings to celebrate this rare and everlasting occasion.
The couple who were flight attendants turned content creators shared a heartwarming prenup video titled, "Bahaghari", as they opened a new chapter in their lives. "The support that we receive from you, friends and family, encourages & empowers us and we wish that all of us get the encouragement that we deserve." Team Tarah shared in the video caption. They are also excited for the newest addition to their family as Lobete is pregnant with their child.
It is clear as the spark of platinum jewelry that many celebrities love these precious metals! Like their love, commitment, and passion for life, they hope this platinum jewelry will look amazing 20, 30, or 50 years from now.